Courage Sessions: Live Q&A with TXHES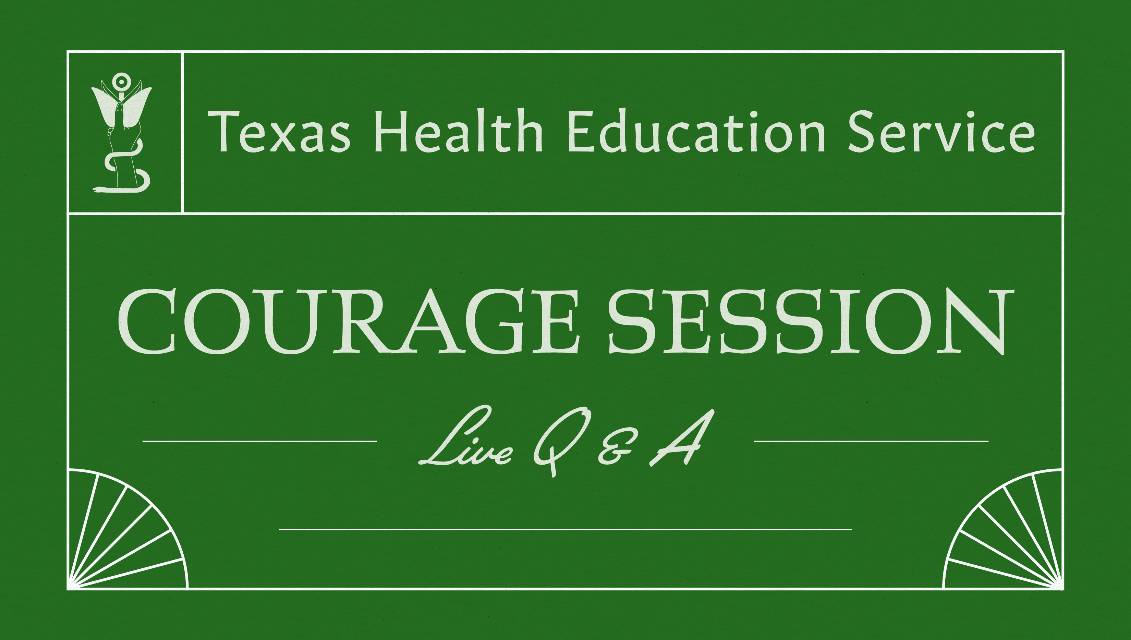 "Success is not final, failure is not fatal; it is the courage to continue that counts." -Winston Churchill
The purpose of these live Q&A sessions is to support to students whose preparation to dental, medical, or veterinary school has been affected by changes caused by COVID-19. Due to these ongoing changes, our member institutions believe it is important to provide clarity and transparency about changes such as MCAT, DAT and GRE administration dates, new formats for interviewing, and changes in application deadlines. These updates are outlined in our newsroom.

Upcoming Courage Sessions

All Courage Sessions happen live at 1pm Central Time on the TXHES Facebook Page: https://www.facebook.com/txhes

Wednesday, February 17 with heath professions advisors Dr. Taiya Fabre from Houston Baptist University and Pamela McNulty from SMU. We'll discuss how to prepare to apply during COVID.
Tuesday, February 23 with the Baylor College of Medicine School of Medicine admissions team.

What to Expect from Courage Sessions
Each Courage Session is a one-hour conversation with a dental, medical, or veterinary institution where we address how the admissions process has been affected by COVID-19. We also discuss unique features about each school, such as special programs or initiatives that applicants may consider when deciding to which schools they would like to apply.

Where Can I See The Courage Sessions?
We take questions live from viewers on Wednesdays/Thursdays when sessions are scheduled on both the TMDSAS Facebook page and the TXHES Facebook page.
You can watch the livestream from here or view the Courage Sessions archive below.
Each Courage Session is also uploaded to the TXHES YouTube Channel!
---
Have a question about the TMDSAS Application?
Watch the weekly live Q&A TMDSAS Office Hours!